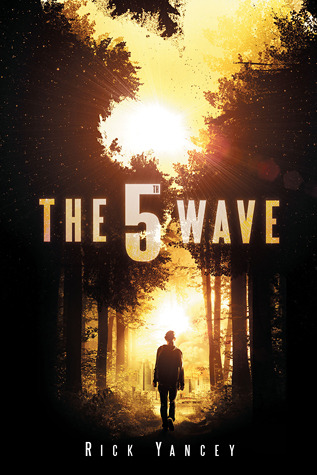 Author: Rick Yancey
Pages: 480
Published: May 7, 2013 (First Published January 1, 2013)
Genre: YA, Science Fiction, Dystopian, Aliens
Rating: 5/5
This book was freakin' amazing!
There have been four waves so far since the Others have arrived. Now Cassie must decide whether it's worth it to push through never knowing if another wave will come or give up on life. It's very possible that she is one of the only people left alive on Earth. Her mother died after being infected by the plague in one of the earlier waves. Now it's Cassie, her little brother Sam, and their dad.
Sam is taken away by school bus to an army base where all the children left are being held. Cassie reassures Sam that she will come for him soon, but she has no idea if she'll survive long enough for that to happen.
I powered through this book and cannot wait to get a physical copy for myself! The next book comes out soon and I will definitely be reading that!