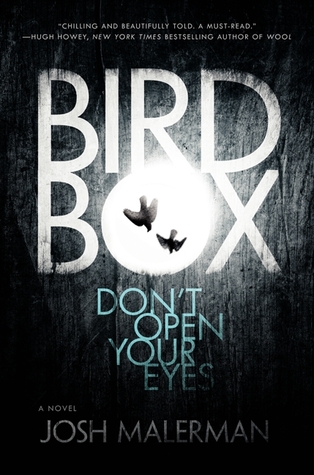 Author: Josh Malerman
Pages: 262
Published: May 13, 2014 (First Published April 1, 2013)
Genre: Adult, Horror, Science Fiction, Dystopian
Rating: 5/5
An absolutely brilliant debut horror novel from this author.
From Goodreads: "Most people ignored the outrageous reports on the news. But they became too frequent, they became too real. And soon, they began happening down the street. Then the Internet died. The television and radio went silent. The phones stopped ringing. And we couldn't look outside anymore. Malorie raises the children the only way she can; indoors. The house is quiet. The doors are locked, the curtains are closed, mattresses are nailed over the windows. They are out there. She might let them in. The children sleep in the bedroom across the hall. Soon she will have to wake them. Soon she will have to blindfold them. Today they must leave the house. Today they will risk everything."
I loved this novel so much! The ending was absolutely fantastic and fit the story perfectly. I haven't been that creeped out from a book in a very long time. Innovative and captivating without being corny or predictable, Bird Box is now on the top of my "to-buy" list. I have been waiting to read this book and Josh Malerman did not let me down.