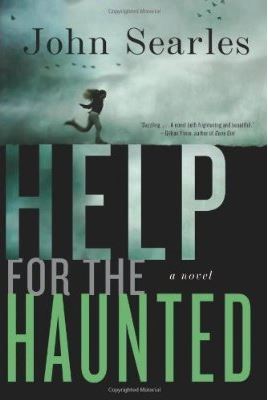 Author: John Searles
Pages: 368
Published: September 17, 2013
Genre: Adult, Horror, Mystery
Rating: 4/5
Sylvie Mason's parents are anything but normal. They are often called to help out families that have children being afflicted with mysterious symptoms resembling possessions. One night Sylvie's parents receive a phone call that will change the course of their lives forever. 
After leaving the house with Sylvie in the car, her parents head to a local church to meet with a previous client. That's when everything goes wrong. Her parents are murdered and now only Sylvie can figure out the truth behind who their killer was. 
This was an excellent horror read. The author did a fantastic job of telling a story through the eyes of a young girl and I enjoyed every minute of it. Help for the Haunted is a fun crime thriller novel that all horror fans can enjoy. It did remind me a lot of the Warren's and I'm not sure if that was the intent, but it definitely had aspects of The Conjuring in it. 
I gave this book a 4/5 because it didn't blow me away, but it was enjoyable enough to keep my attention throughout the entire story.