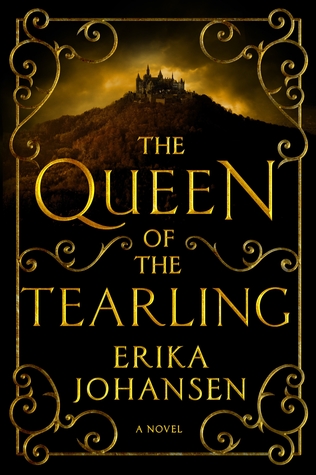 Author: Erika Johansen
Pages: 448
Published: July 8, 2014
Genre: YA, Fantasy
Rating: 5/5
The Queen of the Tearling was an absolutely brilliant fantasty novel by this author. This tells the story of 19 year old Princess Kelsea Raleigh Glynn as she begins her journey as the Queen of the Tearling. Once she turned 19 she was told it was her turn to take the throne, but with it came a few problems. The main one being that her uncle had been trying to have her killed her entire life and the second was that her mother made a deal with the Red Queen to provide them with a supply of Tearling citizens each year in order to use as soldiers. 
The story follows Kelsea throughout her travels to the Tearling and really embraces what it means to be a 19 year old girl in this particular setting. Johansen did a great job of storytelling and world building in a way that kept you begging for more throughout the entire story. Beautifully written and a great start to the Queen of the Tearling series. Can't wait for the next one to come out! Definitely deserves a 5/5.