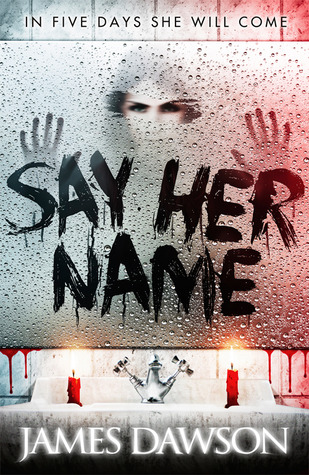 Author: James Dawson
Pages: 240
Published: June 5, 2014
Genre: YA, Horror, Paranormal
Rating: 4/5
Say Her Name was my first experience reading James Dawson's work and I'm completely hooked. A YA re-telling of the Bloody Mary legend, Say Her Name provided just enough of a creep factor mixed with some cheese to make reading this book at night a super fun experience.
Bobbie and her best friend Naya attend a boarding school where there is a clear hierarchy between the "cool kids" and the "others." Typically their circles don't intermix, but one Halloween night at a party in a graveyard, Naya and Bobbie agree to a dare. After one of the popular girls tells the legend of Bloody Mary and says that the legend is based off of a girl that went to their school, Naya, Bobbie, and a local boy named Caine, agree to stand in front of a mirror and say her name five times to see what happens.
They all assumed it was just a story to freak people out and that nothing would happen, but they soon find out how wrong they were.
I can't say this was my favorite horror read of the year, but it definitely provided enough horror thrills reminiscent of movies like Scream and I Know What You Did Last Summer to make any horror fan enjoy it.
Say Her Name was a quick and entertaining read that is sure to get anyone in the Halloween spirit.