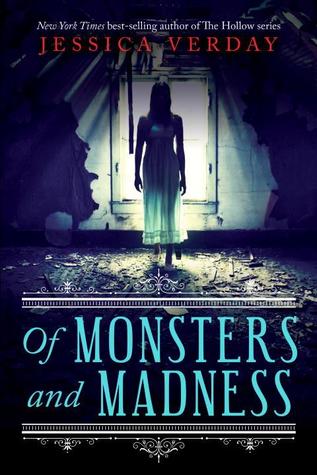 Author: Jessica Verday
Pages: 288
Published: September 9, 2014
Genre: YA, Horror, Retelling, Gothic
Rating: 4/5
A new horror re-telling of Poe's classic Annabel Lee, Jessica Verday was able to create an incredibly creepy atmosphere in an area close to home.
Of Monsters and Madness takes place in the 1820's in Philadelphia. Drawing from historical accounts of Poe's whereabouts, Verday told the story of a young girl named Annabel Lee after she moved to Philadelphia to live with her father and encountered a young Allan Poe.
Shortly after Annabel's mother passed away, Annabel was shipped from Siam to Philadelphia to live with her grandfather and father whom she had never met before. Arriving in Philadelphia, Annabel was eager and excited to meet her family, but was quickly met with an irritable and hostile man for a father. Determined to make him proud of her, Annabel begins lessons with Mrs. Tusk to learn proper etiquette for females at the time.
While being told all of the rules she must follow, Annabel is informed that a serial killer is on the loose and she must not venture out at night by herself since the city is not safe. In an attempt to uncover the mysteries surrounding her fathers work and the off-limits basement room under the kitchen, Annabel realizes that the murderer may be closer to her than she ever thought possible.
A super fun and quick read, Of Monsters and Madness was an enjoyable take on the life of Edgar Allan Poe. Definitely enjoyed reading this one and look forward to more from this author.