I've been seeing a lot of booktube videos lately from some awesome booktuber's showing their most anticipated releases and figured I would do the same! But, since I'm sick I'm going to do a blog post instead.
October 28, 2014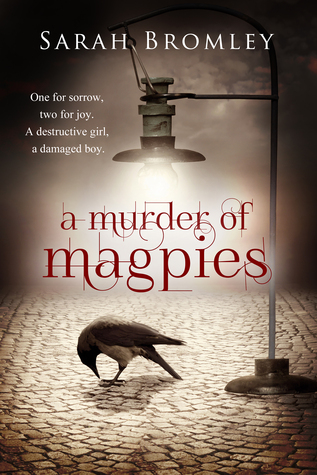 Author: Sarah Bromley
Genre: YA, Horror, Supernatural, Gothic, Thriller
This book sounds freakin' amazing and like something that I would really enjoy. It takes place in winter in Wisconsin and tells the story of a 16 year old girl with some kind of powers named Vayda Silver as she hides with her father and twin brother. Her mother was murdered and now Vayda must stay away from the town that she was murdered in while also trying to contain her powers. There is also a potential love interest named Ward Ravenscroft. How sick are those names?!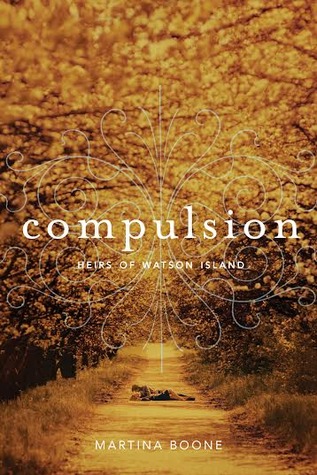 Author: Martina Boone
Genre: YA, Fantasy, Gothic, Paranormal
One of my most anticipated releases of 2014, Compulsion by Martina Boone intertwines life on a South Carolina plantation with ghosts in a story that has been getting some incredibly high ratings on Goodreads.
November 8, 2014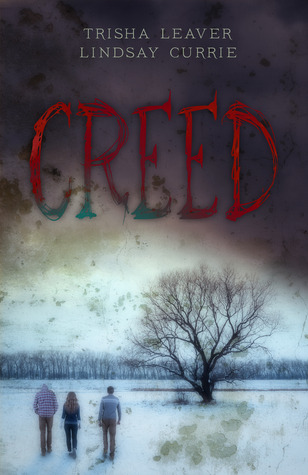 Author: Trisha Leaver & Lindsay Currie
Genre: YA, Horror, Thriller
A book that I haven't heard much about on booktube, but that sounds super interesting. Creed is another winter horror story that takes place in a small town. Three teenagers end up in this town after their car breaks down and they think the town is abandoned but soon find out otherwise. The description on Goodreads sound much creepier than what I just described, but it is definitely one I'll be picking up.
December 9, 2014
Author: Alexandra Monir
Genre: YA, Gothic, Paranormal, Mystery
Suspicion by Alexandra Monir is a new gothic paranormal story that involves a maze, New York City, and a place called Rockford Manor. Seventeen year old Imogen's parents were killed in a house fire seven years ago and now she realizes their deaths may not have been an accident. The Goodreads page says that this story is a new twist on the classic story Rebecca, so I'm assuming it's a re-telling? Which is pretty cool.
January 20, 2015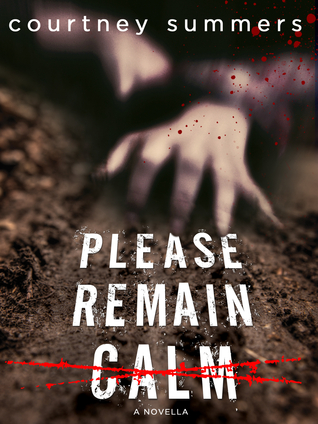 Author: Courtney Summers
Genre: YA, Horror, Zombies, Post Apocalyptic
The sequel to another YA horror, This is Not a Test, Please Remain Calm sounds just as creepy as the first book which I own but haven't read yet. I have a feeling that I'm really going to enjoy both of these books. It's kind of difficult to really grasp what this story is about other than some teenagers trying to survive in a world full of zombies since I haven't read the first one yet. But I'm excited nonetheless!
February 3 & 10, 2015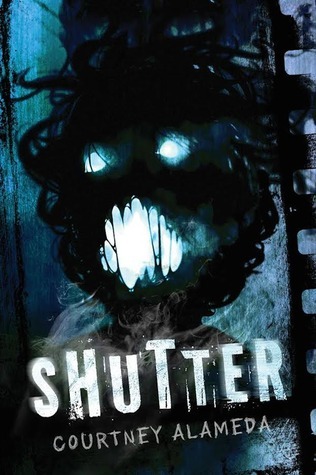 Release date: February 3, 2015
Author: Courtney Alameda
Genre: YA, Horror, Paranormal
So this is a book that I have been incredibly excited about for a while now. From the terrifying cover to the eerie plot summary, Shutter by Courtney Alameda is set to be one of my favorite reads for 2015. Shutter is the story about a girl named Micheline Helsing who is a tetrachromat which means she sees the auras of the undead and is a descendant of Van Helsing. Can we just? GAH! She's a ghost hunter too. This will be a book that I buy ASAP!
Release date: February 10, 2015
Author: MarcyKate Connolly
Genre: Middle Grade, Fantasy, Magic
While not a horror story, Monstrous by MarcyKate Connolly has been on the top of my OMG I NEED TO READ THIS list for a while. I'm so excited for a new fantasy middle grade novel to be released. The lead characters name is Kymera, which is amazing, and she has wings, a spiky tail, and bolts in her neck. So the only time she can enter the city of Bryre which is being ruled by an evil wizard is at night, when girls go missing from that city. Does this not sound amazing?
Release date: February 10, 2015
Author: Andrew Pyper
Genre: Adult, Thriller, Supernatural
So after finishing The Demonologist by Andrew Pyper, I realized that I needed more of his writing in my life. The Damned is his newest novel set to be released this February and is a supernatural thriller about a near death experience. Danny Orchard survived the near death experience that claimed the life of his twin sister Ashleigh and he has since written a memoir about it. The only problem is that now Ashleigh is haunting him. If you haven't picked up anything by Andrew Pyper yet, I highly suggest you read The Demonologist. I'm pretty sure that I'll be hooked on this guy for the rest of my life.
March 24 & 30, 2015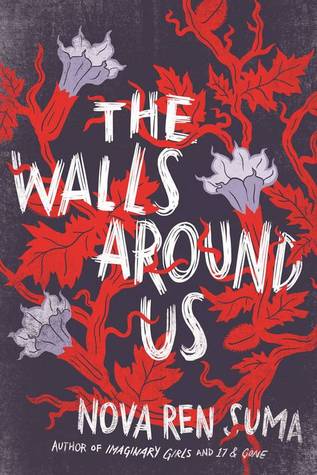 Release date: March 24, 2015
Author: Nova Ren Suma
Genre: YA, Horror, Paranormal, Mystery
I received a copy of The Walls Around Us for review from Netgalley and loved every second of it. A new YA horror/ghost novel that takes place partially on a ballet stage and partially in an abandoned juvenile detention facility, The Walls Around Us, is told from the perspective of a few young girls. Two of which were best friends until one was sent to jail for murder and the third young girl was her cellmate. Incredibly eerie and fast paced, I really enjoyed this novel.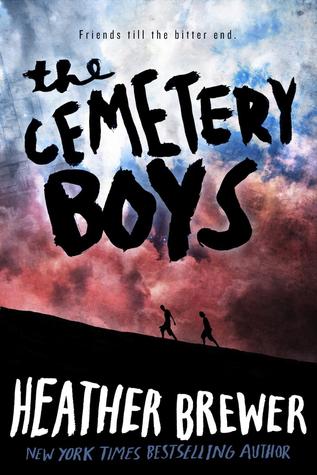 Release date: March 30, 2015
Author: Heather Brewer
Genre: YA, Horror, Paranormal
I've never read anything by Heather Brewer, but that is soon to change. The Cemetery Boys takes place in a small town called Spencer, Michigan. Stephen was forced to move to this town where his father grew up and is trying to make friends so he can stand living there. After befriending a set of twins, Cara and Devon, Stephen begins to hang out at a local cemetery called The Playground. But he soon learns that the town of Spencer has a very dark past. Another exciting YA horror set to be released in 2015!
April 14 & 21, 2015
Release date: April 14, 2015
Author: Liesl Shurtliff
Genre: Middle Grade, Re-telling
Alright everyone, this is the one that I've been waiting for the longest. After reading Rump by this author earlier this year I knew I had to read everything by her. Now with a new take on Jack and the Beanstalk, Liesl Shurtliff is pretty much set to be my all time favorite middle grade story teller. If you haven't read Rump yet, then you seriously need to stop whatever you're doing and pick it up now.
Release date: April 21, 2015
Author: Sheila Grau (Illustrated by Joe Sutphin)
Genre: Middle Grade
This is the newest addition to my Most Anticipated Reads list. Dr. Critchlore's School for Minions  instantly hooked me after I saw the cover posted on twitter by the author. The Goodreads page says that the book has a werewolf named Runt that attends a boarding school that has the "world's finest training program for aspiring minions to Evil Overlords." Does that not sound like it's going to be amazing? Definitely another one that I can't wait to buy!