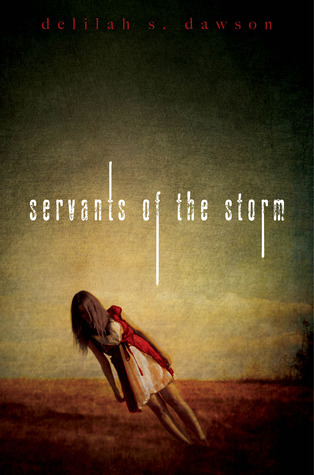 Author: Delilah S. Dawson
Pages: 384
Published: August 5, 2014
Genre: YA, Horror, Paranormal
Rating: 5/5
This was a fantastic read that absolutely deserved a 5/5.
After watching her best friend die in Hurricane Josephine, Dovey has a psychotic break. Now everyone avoids her and her parents have her on a very strict medication schedule. Dovey feels that it should have been her that died and not Carly. But somehow she is now seeing Carly in the flesh again.
Haunted by memories of the hurricane and visions of Carly, Dovey relies on her childhood friend Baker to accompany her on the journey to uncover why Carly has come back from the dead.
This book was written beautifully. Such a creepy story with so many horror elements that I love. Highly recommend!