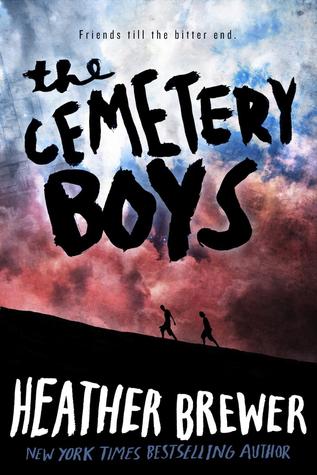 Author: Heather Brewer
Pages: 288
Published: (Expected March 30, 2015)
Genre: YA, Horror, Paranormal
Rating: 4/5
The Cemetery Boys is the new YA horror novel from Heather Brewer. Stephen has been forced to move to his father's home town (Spencer) after his mother was committed to a long term facility to a mental health disorder. Moving in with his uptight grandmother was pretty much the complete opposite of what Stephen wanted out of life, but after befriending Cara, Stephen realizes this new town might not be so bad.
That is, until he meets Cara's brother Devon. Devon has a close knit group of friends that go everywhere together. Including the "playground" which is what everyone calls the cemetery. Stephen is quickly accepted into Devon's group and is invited to hang out with them at the cemetery. But something about Devon doesn't seem right.
The locals avoid Cara and Devon like the plague, and it isn't until Stephen spends some more time with Devon that he begins to realize why. Stephen must decide if staying friends with Cara is worth the strain that Devon is putting on his life while also uncovering the secrets of this new town, Spencer.
Pretty creepy and very enjoyable. I gave this a 4/5 and am excited to see what other booktubers think about it once it's released in March of next year.