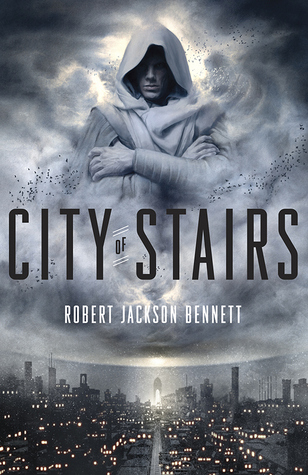 Author: Robert Jackson Bennett
Pages: 452
Published: September 9, 2014
Genre: Adult, Fantasy, Science Fiction
Rating: 5/5
Robert Jackson Bennett very quickly is becoming a favorite of mine. City of Stairs was absolutely brilliant and by far the best fantasy stand-alone novel I have ever read.
Shara Thivani is assigned to investigate the murder of a not so well liked professor that has been investigating the forbidden history of the Divinities. All that anyone knows is that decades ago they were allowed to worship the Divinities with no issue, then suddenly the Divinities were miraculously defeated by the Kaj. Since then, there have been rumors that some of the Divinities survived, but to speak of them is illegal.
Now Shara is tasked with finding the professors killer while uncovering the mysteries that have plagued Bulikov since the murder of the Divinities.
An absolutely fantastic novel. I will be reading everything this author writes for years to come. The plot is hard to describe without giving too much away, so I highly recommend you just dive right into this novel with not much background.