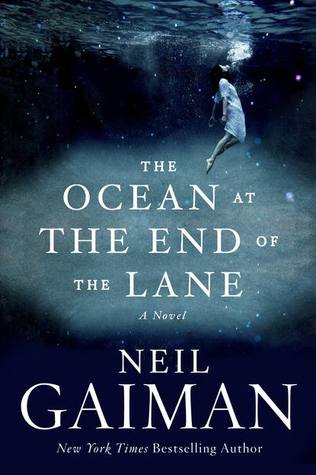 Author: Neil Gaiman
Pages: 181
Published: June 18, 2013 (First Published January 1, 2013)
Genre: Adult/YA?, Horror, Fantasy
Rating: 4.5/5
I really enjoyed this story. It was a pretty quick read and another great book from Neil Gaiman. 
I tried to type up my own summary of this book, but decided that it sounded kind of all over the place. So a brief summary is that this story is about a man that has returned to his childhood town in order to attend a funeral. While there, he visits the home of an old friend and has flash backs of some major events that took place during his childhood. All of which were a result of a man committing suicide in his car down the road from the main character's home. 
I feel that this story is definitely one that is appreciated more if the reader doesn't know much about the plot before diving in.