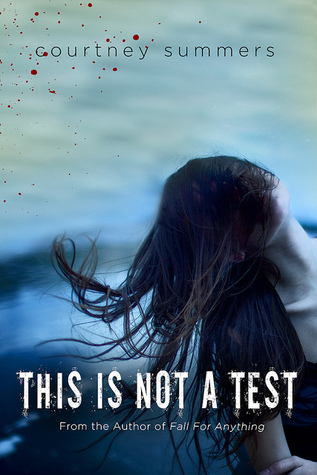 Author: Courtney Summers
Pages: 326
Published: June 19, 2012
Genre: Ya, Horror, Zombies
Rating: 5/5
Sloane is trapped in a world she doesn't want to live in anymore. After suffering through years of abuse at the hands of her father and then being abandoned by her older sister, Sloan wakes up one morning only to be confronted with a world overrun by zombies.
Now, along with a group of fellow students that she never interacted with prior to this moment, Sloane is taking cover in the local high school until help arrives. When it seems that may never happen, Sloane is faced with the decision to sacrifice herself to the zombies or continue pushing through in the hopes of one day seeing her sister again.
A gut wrenching story of abuse is played out throughout this story of a suicidal young girl as she faces a zombie apocalypse along with some fellow students. This book was fantastic. I've only read a few zombie novels prior to this one, but this quickly became my favorite. Courtney Summers tackled some very intense issues beautifully and I cannot wait for book 2 (Please Remain Calm) to be released! 5/5