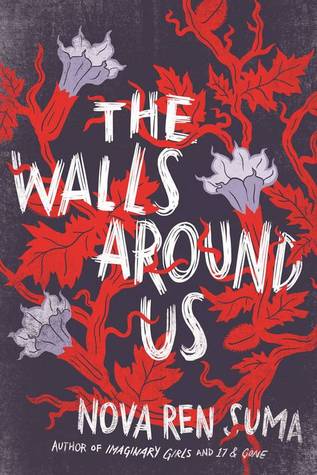 Author: Nova Ren Suma
Pages: 319
Published: Expected March 24, 2015
Genre: YA, Horror, Paranormal
Rating: 4/5
A new YA ghost story about two best friends, Ori and Violet. They met while at ballet practice and had been inseparable from ages 7 to 15 when they were forced to be apart as a result of Ori going to juvie. Violet has been continually harassed by fellow ballerina's during practice and one day the girls harassing her show up dead behind the ballet studio. Both Violet and Ori are found covered in the girls' blood, but Ori is the one holding the box cutter and is sent to the Aurora Juvenile Detention Facility.
Amber is Ori's future roommate at Aurora and has been wrongfully charged with killing her abusive step-father. At least, that's what the rest of the girls on the unit believe. After losing her roommate during a mass break-out when each cell was somehow unlocked and all the girls set free, Amber is informed that a girl she has been hearing about in visions will soon become her roommate. 
Beautifully written and definitely eerie, The Walls Around Us did an excellent job of telling a true ghost story from the perspective of three different girls with enough twists and turns to keep you guessing the entire time. A solid new addition to the horror genre and a great new novel from this author.